An invitation to paradise
Situated on the broad peaceful Bay of Cabarete, the Nanny Estate fronts on miles of white, unspoiled sandy beaches that look east to the astonishing beauty of the Caribbean sunrise. With a heavenly 26 celsius and a gentle breeze refreshes the flow of sunny days with spicy tropical scents. A bit of paradise.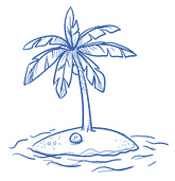 The best of caribbean
Aside from the idyllic natural beauty, what makes Cabarete Beach Houses at Nanny Estate such a delightful a place for a vacation retreat is its relaxed convenience. An easy 25 minute drive from Puerto Plata Int'l airport, the estate is between the tiny village of Cabarete, and the hopping town of Sosua.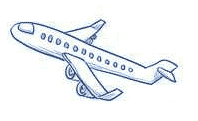 Pleasures for all
A world famous water sports destination, where local activities include spectacular kite surfing, wind surfing, SUP (paddle boarding) and Laser sailing conditionsaside from horseback riding, tennis and scuba diving. Expect a unique combination of constant winds, tranquil waters, fine weather and beautiful scenery.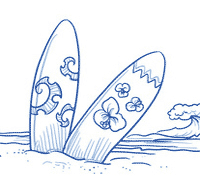 Cabarete Beach Houses
Built in 1990, one of the first vacation hotel-style condominiums in Cabarete. The two story townhouse condos are nestled in groomed and landscaped acreage that looks out over the Bay of Cabarete. Centered around a delightful, swimming pool and island jacuzzi, three separate groups of European style beach houses.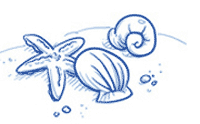 Superb accomodation, especially for families! The pool is very good for kids and the whole property is very clean and very well taken care of…
Unbelieveable vacation spot for kiteboarding and relaxing in the laps of pure luxury! We searched online for the ultimate location and affordable accommodations. Cabarete Beach House was a sure winner! We were amazed at the beauty and extremely clean and well kept gardens…
Awesome – Don't want to leave! Apolinar and all his staff are so friendly and helpful but not intrusive. The gardens and pool are immaculate…
The best spot in Cabarete, what a place to stay. WE LOVED IT!!!! Can't wait to go back. A perfect spot, set back from the beach but right on it…
"Nanny Estates is like Home"
Love this place. My mom goes there every year, beautiful views, walking distance from super food, lovely winds, and gorgeous three-level accommodations. Not to mention the friendly regulars who frequent Manny Estates, who gladly give advice or lend an ear.
"Perfect for our wedding guests"
My husband and I got married this past weekend in Sosua. Half of our friends stayed at the Cabarete Beach Houses at Nanny Estates, and we even hosted a few events there. It really was perfect, and the management made everything so easy and smooth. The guests were thrilled at the condos, the location, the setting, the cost, and the ease. Right outside of the driveway is a lovely little cafe with smoothies, and we had them cater a breakfast by the pool of the resort for two mornings. Apolinar, the manager, was friendly and flexible. The condos themselves are spacious, well-appointed, and all have lovely roof decks. There is ample security, without getting in the way. We hosted two workout classes on the grounds, and had a pizza party around the pool and in the villa.
We could not have asked for a more perfect spot to host our guests and some of the wedding events. Thank you, Apolinar, for helping to make this the most perfect weekend of our lives.
Stayed May 2016, traveled with friends
"Great stay!"
We took a chance and traveled with our almost 2 year old to Cabarete DR. It was a good gamble.
Cabarete Beach Houses were great – a very family friendly place!
The grounds are clean and well maintained. The condo was lovely, clean and with a kitchen stocked for the essentials you need to cook for the stay. And they had a pack-n-play set up and made upon our arrival!
The grocery store, Janet's is a cab ride away.
The location is great! Right on the beach and in between Kite Beach and Cabarete downtown. A short walk along the beach in either direction, About half mile to Casa Mami's at Kite Beach and about .07 mile to the beach bars at Cabarete.
The sunsets happened right at our door step over the ocean! Beautiful!
They have some sand toys and pools toys to use too.
Overall- As a family, we felt very safe and comfortable at Nanny Estates! Pleasant staff, and a nice surprise was how nice all our neighbors were in the condos! And we found out a little late, but you can book kite lessons through the main office.
Stayed April 2016, traveled with family
"The Diamond of Cabarete Beach"
This is the spot! Set up off the beach so you have a certain feel of privacy,but you are right on the beach. A little oasis away from all the traffic. Great three story townhouses with everything you need. They even have the only tennis court in Cabarete. The houses are all privately owned so they are very well appointed and well maintained. I love the roof top patio for having diner under the stars, as well as the rooftop showers.Very spacious units great for a family of four.
The pool is so unique and quiet. They have a great cook there that can prepare you an authentic Dominican meal that is to die for. The staff is so sweet and you feel like you are home when you arrive. This is truly a place you go back to and you will see many familiar faces because they all come back too.
Stayed March 2016, traveled with friends