An invitation to paradise
Situated on the broad peaceful Bay of Cabarete, the Nanny Estate fronts on miles of white, unspoiled sandy beaches that look east to the astonishing beauty of the Caribbean sunrise. With a heavenly 26 celsius and a gentle breeze refreshes the flow of sunny days with spicy tropical scents. A bit of paradise.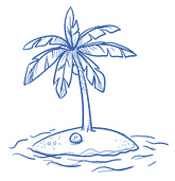 The best of caribbean
Aside from the idyllic natural beauty, what makes Cabarete Beach Houses at Nanny Estate such a delightful a place for a vacation retreat is its relaxed convenience. An easy 25 minute drive from Puerto Plata Int'l airport, the estate is between the tiny village of Cabarete, and the hopping town of Sosua.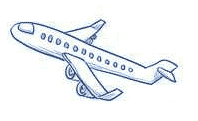 Pleasures for all
A world famous water sports destination, where local activities include spectacular kite surfing, wind surfing, SUP (paddle boarding) and Laser sailing conditionsaside from horseback riding, tennis and scuba diving. Expect a unique combination of constant winds, tranquil waters, fine weather and beautiful scenery.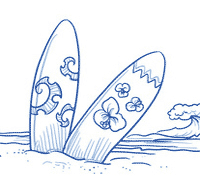 Cabarete Beach Houses
Built in 1990, one of the first vacation hotel-style condominiums in Cabarete. The two story townhouse condos are nestled in groomed and landscaped acreage that looks out over the Bay of Cabarete. Centered around a delightful, swimming pool and island jacuzzi, three separate groups of European style beach houses.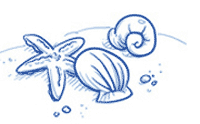 That's what our guests say
Meine Frau, meine 2 jährige Tochter und ich waren im Januar 2022 für 3 Wochen im A5. Preis Leistung TOP! Vielen Dank für den schönen Aufenthalt. Vom Bett aus direkten Meerblick, die Dachterrasse mit Grill und Lounge der Hammer und alles sehr sauber und modern. Wir werden auf alle Fälle wieder kommen!
OMG ! What an amazing time we all had! Simply the best spot in Cabarete! Toni and Diane are the best hosts, nothing ever too Much trouble to sort out or arrange, the apartment/villa had been newly and tastefully redesigned to a high specification and we enjoyed every moment of our stay. Love the yoga deck for our morning stretch. Internet is super fast so we were able to do all the work we needed, absolutely perfect! Thanks Toni and Diane. Can't wait to see you in summer!
Unbelieveable vacation spot for kiteboarding and relaxing in the laps of pure luxury! We searched online for the ultimate location and affordable accommodations. Cabarete Beach House was a sure winner! We were amazed at the beauty and extremely clean and well kept gardens…
We have been staying at CBH at Nanny Estate for 12 years. Since retiring, it has become our home away from home for the winter months. Toni, Micki and Diane are the best hosts you could ask for. They treat us like family and go out of their way to ensure our comfort and guarantee the kind of experience anyone would want in a vacation.
Without a doubt the best spot in all of Cabarete ! The houses are amazing, the view can't be beat, and there is plenty of room to set up your equipment and access immediately to the beach. I dare you to find a better place !
We enjoyed the tasteful decorated apartment and the wonderful beach which is right adjacent to the apartment complex. The spot is perfect for kiters and long distance walks at the beach.
The apartment complex is situated in Cabarete, the restaurants can be reached via a walk on the beach. A supermarket is also in walking distance for the basics you need.